How Complete Die Assemblies Help Save Time, Money, and Resources
August 30, 2022 •John Harvey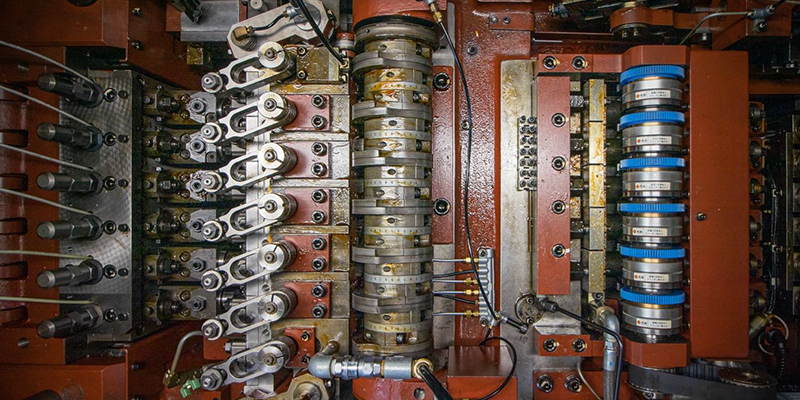 Too many cold forming manufacturers still labor under the misconception that complete die assemblies are more expensive than loose die inserts, and that they also have the same precision in limits and tolerances.
However, the simple truth is complete die assemblies help alleviate a number of logistical concerns with supply chain management, machine uptime, labor shortages, and shipping delays. Plus, they also help manufacturers optimize efficiency, create more cost-effective production runs, and make more productive use of their toolroom staff and resources.
Cold forming manufacturers experience the greatest productivity and profitability when they're able to create consistent production runs with continuous product output, and complete die assemblies are key in helping manufacturers achieve this goal. With this in mind, let's look at a couple of ways how complete die assemblies help manufacturers save time, money, and resources, and how partnering with Header can be the key to increasing your productivity and profitability.
How Do Complete Die Assemblies Reduce Part Numbers?
Manufacturers have a lot of parts to inventory and track, and one of the biggest benefits in using complete die assemblies as opposed to DIY die insert kits is reducing the complexity of managing large quantities of part numbers.
Most complete die assemblies consist of four or five component parts, including the case, nut, filler, and die — steel or carbide — that fits inside the assembly. With a complete die assembly, the die package serves as a single part number and purchase order. This significantly reduces the complexity of tracking and managing multiple part numbers as is common with a DIY process that requires several component parts and loose inserts to complete assembly on-site.
Similarly, using complete die assemblies in part production can also help manufacturers see major decreases in lead times as it eliminates the possibility of coordinating with multiple vendors for toolroom die assembly. In turn, this allows manufacturers to facilitate more consistent, reliable production runs to help better serve their customers.
How Do Complete Die Assemblies Help Manufacturers Create More Durable Tooling?
In any manufacturing environment, reliability is perhaps the most critical element for success, and, compared with loose die inserts, complete die assemblies provide the most reliable and durable end product for fastener and bearings manufacturing.
First, complete die assemblies remove the need for additional finishing or machining that may be required when assembling loose inserts before use on the factory floor. Such finishing or machining to compensate for a poor fit between inserts can significantly reduce the reliability and durability of the finished die. In addition, uneven fits can result in undue wear and tear on blanks, damage to knock out pins, and in some cases machine crashing.
Secondly, complete die assemblies reduce the potential for compromised durability by ensuring each part of the assembly is machined to the precise limits and tolerances for seamless integration. Complete die assemblies provide superior accuracy in achieving the ideal minimum and maximum run-up values, and they also allow for high degrees of precision with OD and ID measurements for a cleaner production run.
How Can Complete Die Assemblies Reduce Stress On Your Toolroom?
Today's toolrooms are in a tricky spot compared to just 10 or 15 years ago. The shortage of new skilled labor necessary for efficient and productive toolroom operation is already putting strain on the small number of toolroom specialists in today's workforce. Plus, a recent article indicated that one in five members of the manufacturing workforce will be 65 years or older by 2030, which means many toolrooms will experience significant turnover and talent drain within the next ten years.
This means manufacturers need to find creative ways to reduce stress on internal toolrooms, and transition toolroom specialists to more of a support role as opposed to those tasked with die assembly. This is where using complete die assemblies can be a valuable asset in allowing your toolroom specialist to focus more on optimizing and troubleshooting manufacturing equipment and processes as opposed to using their limited time and resources on die assembly, repair, or maintenance.
Why Partner with Header for Your Complete Die Assemblies?
Header's field-proven die assembly processes help manufacturers maximize their tool life. Our process of blending the die ID to ensure a seamless finish helps extend the life of the tool, and Header's state-of-the-art tools and superior craftsmanship provides a consistent press fit throughout the inserts. This allows manufacturers to offer reduced lead times and build a higher quality end product for their customers.
Partnering with Header for complete die assemblies also simplifies the purchasing process by eliminating the need to track multiple part numbers and purchase orders.
Plus, Header can also advise manufacturers on the right die assembly package to help overcome specific or unique challenges, and we also have the capacity to partner with manufacturers on reloading or replacing complete assemblies to save time, money, and resources.

Learn more about partnering with Header for your complete die assembly needs.